BBL HERO for Face & Body in Garden City, NY
BBL HERO in Garden City, Long Island
Applied Aesthetic offers advanced cosmetic dermatology services to men and women located in New York. Led by board-certified Nurse Practitioner, Natalie Sharp, Applied Aesthetic is proud to offer cutting-edge minimally invasive and non-surgical dermatology treatments to residents of Long Island, Queens and New York City.
What is BBL® HERO™?
BBL® HERO™ by Sciton® is a cutting-edge Broadband Light therapy treatment that smooths away imperfections along the skin using powerful non-ablative LED technology. Traditionally used to treat blemishes on the face, BBL® HERO™ technology addresses imperfections on the surface of the skin, as well as deep-rooted pigmentation issues. With the help of BBL® HERO™ Body, patients can now complement their face's clear and youthful appearance with skin revitalization for their entire body too. BBL® HERO™ Body is the fastest way to treat pigment, sun damage, and troublesome age spots across your body.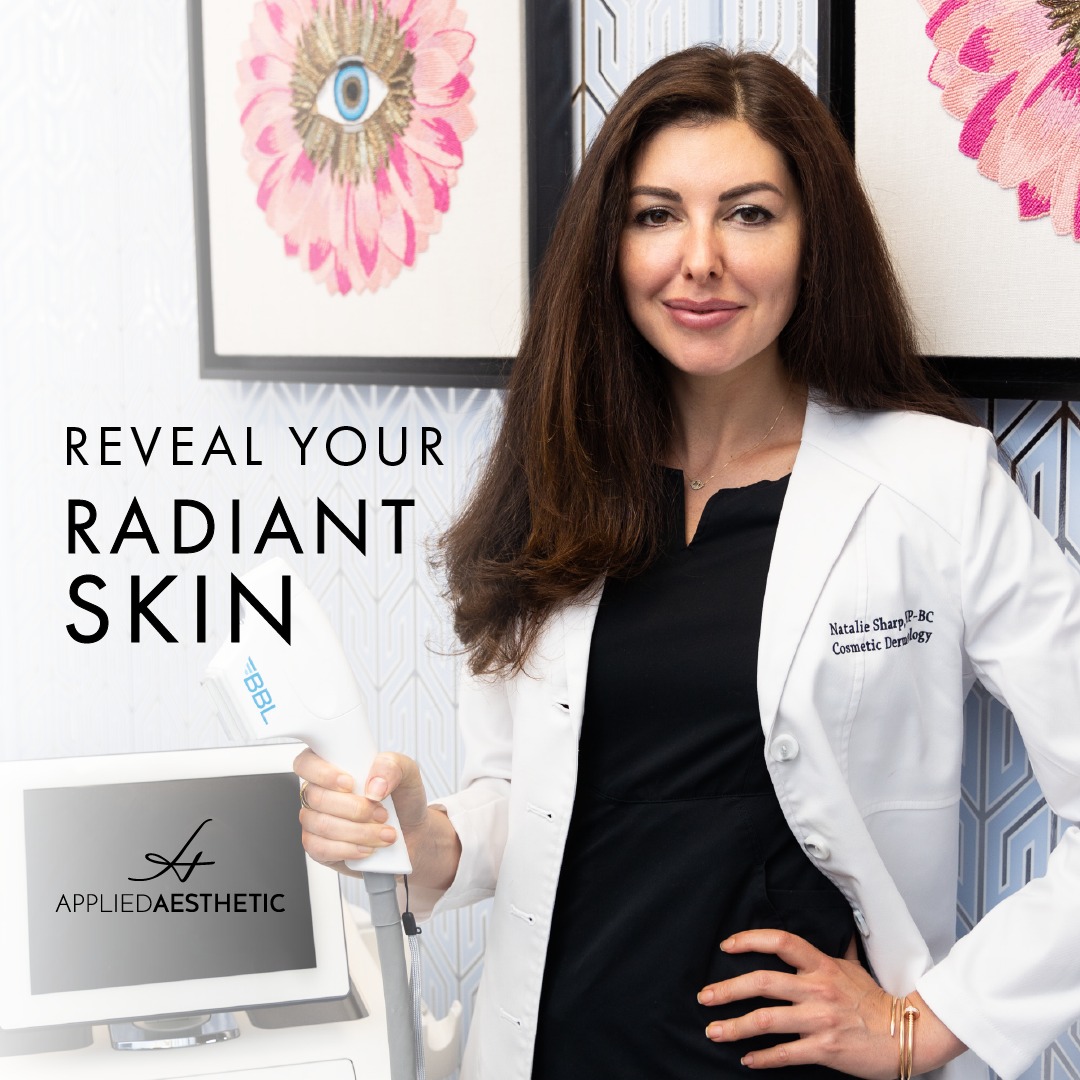 How Does BBL® HERO™ Work?
BBL® HERO™ technology addresses imperfections on the surface of the skin, as well as deep-rooted pigmentation issues using up to nine different customizable treatment settings. What makes the BBL® HERO™ unique is its sapphire applicator which keeps the skin cool and comfortable throughout each treatment session.
BBL® HERO™ treats:
Acne
Acne Scars
Skin Maintenance
Age Spots
Discoloration
Dullness
Uneven Tone
Diffuse Redness-Flushing
Rosacea
Spider Veins
Telangiectasia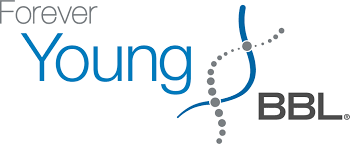 Forever Change

How You Treat Acne, Dullness and Rosecea.
BroadBand Light (BBL) from Sciton is world renowned for its outstanding outcomes, ease of use, and innovative technology
The next generation BBL is here. With BBL HERO (High Energy Rapid Output) you can quickly deliver forever results from head to toe.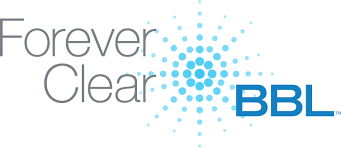 A No-Downtime,

 

No Drug Solution for Acne
Forever Clear BBL® is a cutting-edge acne treatment that uses the power of light to comfortably and effectively clear acne without creams or medicine. BBL is the world's most powerful IPL (Intense Pulsed Light) device delivering light energy deep into skin to stimulate and regenerate your skin cells, leaving you with clear, healthy, radiant skin.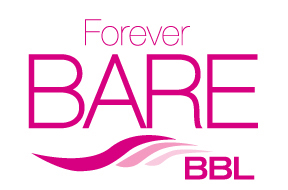 Comfortable, Permanent

 Hair Removal.
Unlike traditional hair reduction devices that apply energy one pulse at a time, Forever Bare BBL uses motion technology to deliver a low fluence in multiple pulses, protecting the skin while progressively raising the follicle temperature to the optimal level for hair removal.
Is BBL® HERO™ Safe?
Yes, BBL® HERO™ for both the face and body is a safe and effective treatment to reduce unwanted skin imperfections like signs of aging and chronic acne. Because BBL® HERO™ is a non-invasive and non-surgical cosmetic treatment, there is no formal downtime required following each treatment session. Patients may experience redness and tenderness in their treated areas, however, these side effects generally resolve on their own within a day or two of treatment.
Am I a Good Candidate for BBL® HERO™?
If you're interested in receiving treatment for your stubborn acne, loose skin, unwanted body hair, and more, BBL® HERO™ for the face and body may be right for you. Ideal candidates for BBL® HERO™ and BBL® HERO™ Body treatments are in good general health and have realistic expectations of their desired results. The best way to find out if you're a good candidate for BBL® HERO™ treatments is to come in for a private consultation with Dr. Sharp and her expert medical team.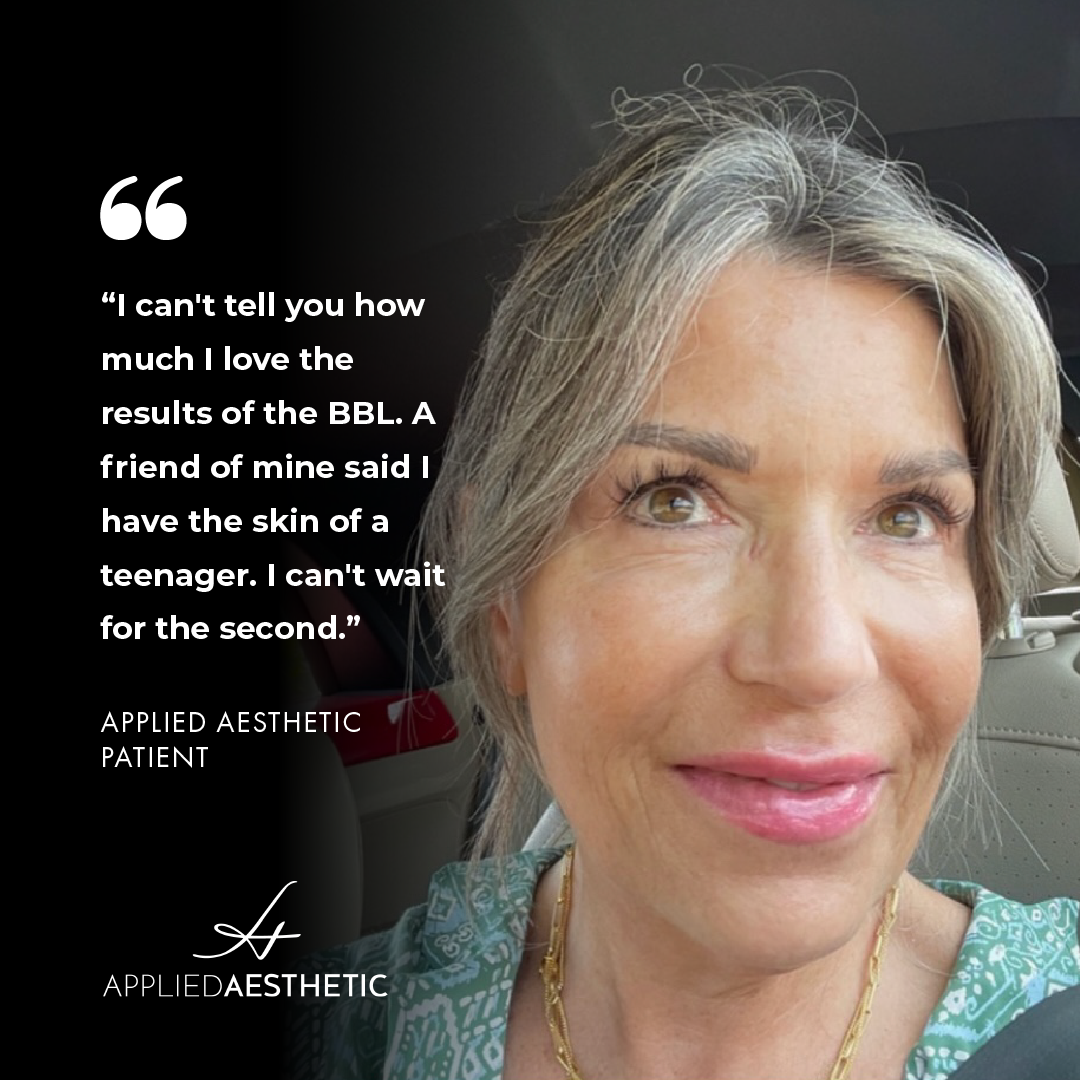 BBL hero taken 1 month after only 1 treatment. Pigment is lighter, skin is brighter and healthy looking ! No need for makeup. 2 treatments to go, 4 weeks apart to get her holiday ready. Broad Band Light technology is an elevated photo facial that's comfortable and truly delivers!
What can BBL® Hero (Broad Band Technology) by Sciton do for you?
• Additional smoothing, tightening,  resulting in a younger looking face
• Also aids in the correction of erythema, flushing, vessels, stubborn pigmented spots
What Kind of Results Can Be Achieved with BBL® HERO?
BBL® HERO™ allows patients to address unwanted signs of aging, hyperpigmentation, unwanted hair, and stubborn acne on their face, while BBL® HERO™ Body allows patients to address the same concerns with the addition of sagging or loose skin along the rest of their bodies. Patients will be able to begin seeing the results of their BBL® HERO™ treatments after just one treatment session. Ultimate results may require multiple treatment sessions.
How Long Does BBL® HERO™ Take?
BBL® HERO™ treats our patients' concerns four times faster than the leading BBL® or IPL® therapy treatments. With each treatment session taking under 20 minutes to complete, patients are able to receive their treatments during their lunch breaks or between errands. While some patients are able to see results after a single treatment, we may recommend a series of treatments to achieve ultimate results.
Applied Aesthetic is centrally located in the heart of Garden City, Long Island. Applied Aesthetic  is close to the LIRR (Long Island Rail Road), in a prime location bustling with cafes, restaurants and shopping centers.
For those who live in NYC, Queens, Long Island & traveling to the Hamptons, we have all of your cosmetic dermatology treatments to do on your way!