Dysport® in Garden City, NY
Dysport® in Garden City, Long Island
Applied Aesthetic offers advanced cosmetic dermatology services to men and women located in New York. Led by board-certified Nurse Practitioner, Natalie Sharp, Applied Aesthetic is proud to offer cutting-edge minimally invasive and non-surgical dermatology treatments to residents of Long Island, Queens and New York City.

WHAT IS DYSPORT®?
The Dysport® treatment at Applied Aesthetic is a safe and effective way to diminish frown lines and other wrinkles between the brows, creating a more youthful appearance. This anti-aging solution is perfect for men and women who are wanting to smooth out their skin or who want to take preventative measures to reduce wrinkles before they appear.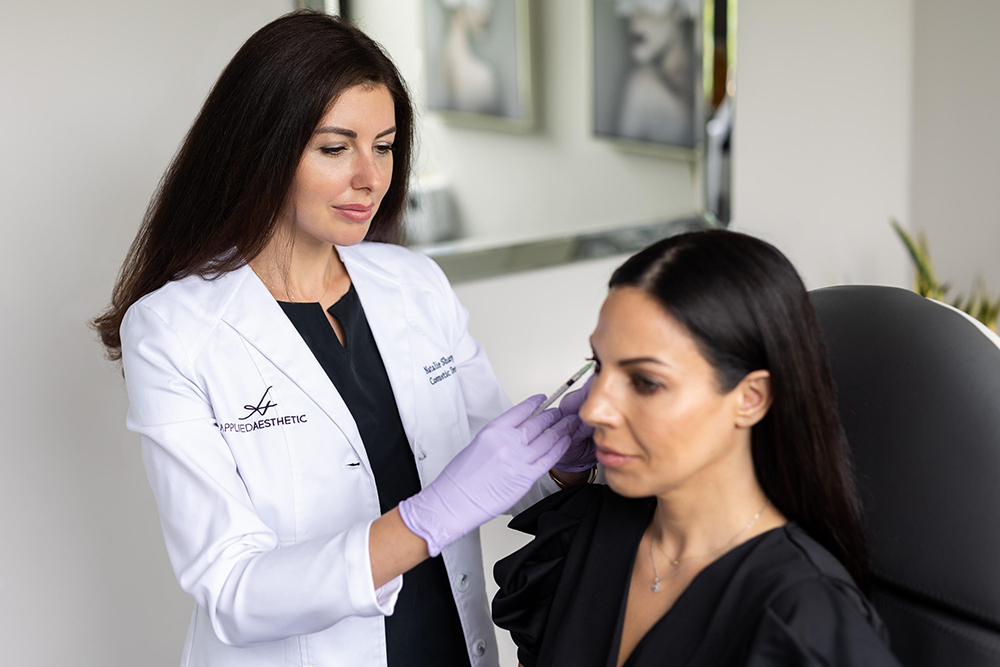 What is Dysport® Used For?
Dysport® is primarily used for the treatment of frown lines, also known as 11's or glabellar lines, which are wrinkles that form between the eyebrows. With Dysport® injections into the area between the brows, these wrinkles will be smoothed out to create a more youthful appearance.
How Does Dysport® Work?
Repeated muscle contractions from frowning, squinting, or raising eyebrows cause skin to furrow and fold, gradually resulting in the formation of frown lines. Dysport® works by targeting the muscles that cause these frown lines to form. The Dysport® formula is made with botulinum toxin, an ingredient that blocks nerve signals in the body. When injected into the facial muscles, Dysport® prevents muscle contractions, allowing them to relax. As a result, facial muscles in the surrounding areas will smooth out.
Will My Face Look Overdone or Unnatural?
Dysport® is a technique-sensitive treatment. You can trust Dysport® to deliver natural-looking results when you are treated by someone who is licensed, trained, and a medical expert in facial anatomy. So you'll look like yourself—only with less noticeable lines. At Applied Aesthetics, our goal is to deliver results that are subtle enough that you'll maintain a natural appearance while looking more youthful.
Is Dysport® Only for Women?
Not at all! Many men make Dysport® part of what they do to care for their appearance. The number of men choosing treatments like Dysport® has risen fast – in the past three years alone, men have received over one million botulinum toxin treatments. When surveyed, the majority of men say they want to look good and they're bothered by the changes they see in the mirror.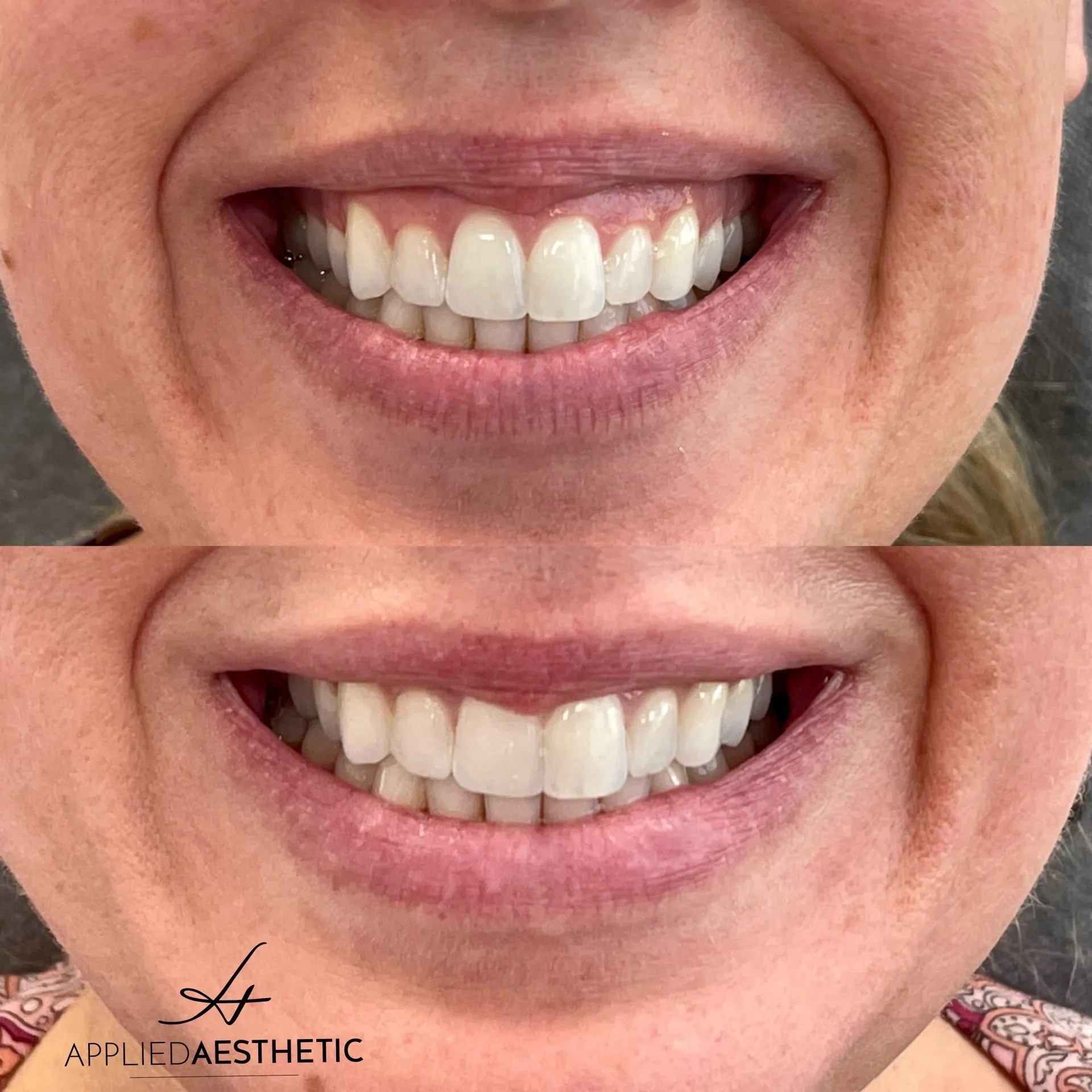 How Much Time Does a Dysport® Treatment Take?
Before your Dysport® treatment, Natalie will discuss your treatment goals and perform a facial analysis to determine the appropriate treatment areas for you. You can expect your Dysport® treatment to take less than 30 minutes. Treatment begins with the application of a topical numbing cream or ice to help minimize discomfort from the injection process. Then, you'll only feel a slight pinch as Dysport® is injected into the treatment area. The exact number and location of these injections will vary depending on each patient and their treatment goals, but the injections take only a few minutes. Afterwards, there is no downtime from Dysport®. You can return to your daily routine immediately after you leave your appointment.
What Results Can I Expect from Dysport®?
Immediately after Dysport® injections, you may notice some minor swelling or redness in the treatment area, which should resolve in a day or two. Most patients will notice results within 2-3 days as the Dysport® formula begins to take effect. These results will last up to 5 months, after which point you may consider receiving additional treatments to maintain your results.
What Can Dysport® Do for Me?
Dysport® is a great treatment for frown lines between the brows, also known as 11's or glabellar lines. With Dysport® injections, you can smooth and prevent wrinkles between the eyebrows.
Applied Aesthetic is centrally located in the heart of Garden City, Long Island. For those who live in NYC, Queens, Long Island & traveling to the Hamptons, we are proud to offer Dysport® and all of the other cosmetic dermatology treatments you may need! Contact us today to schedule your consultation and get started with treatment.