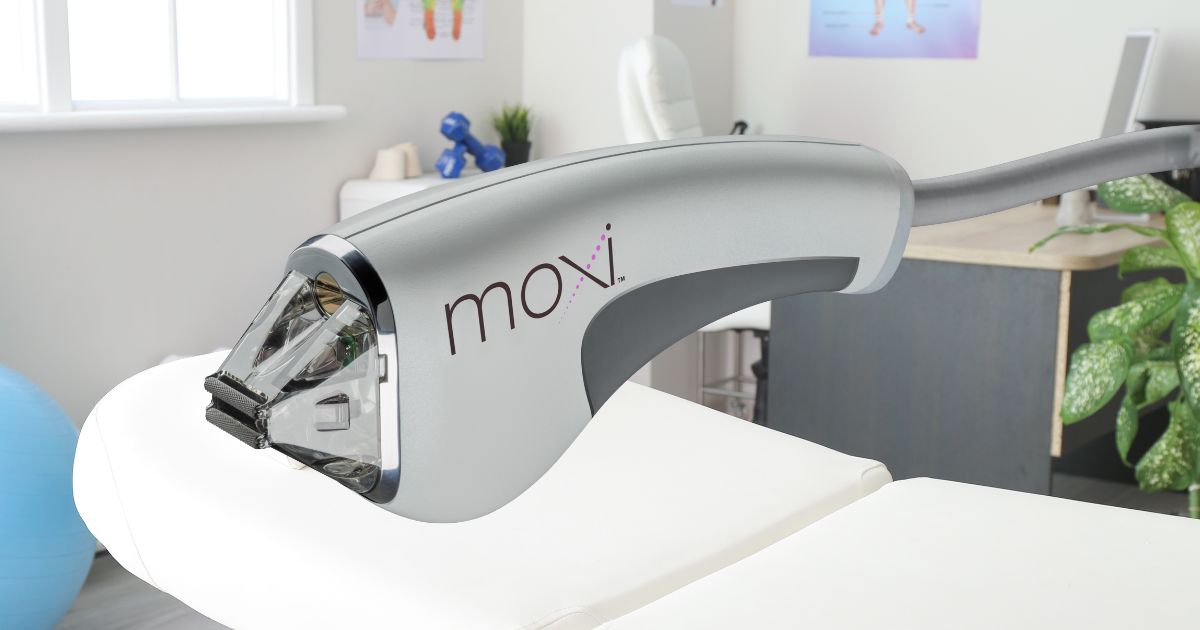 Transform Your Skin with the Revolutionary Moxi Laser
Unveil a new level of skin radiance and rejuvenation with Moxi, the revolutionary non-ablative fractionated laser that is transforming skincare.
Moxi is not just a treatment; it's a journey towards achieving smoother, clearer, and more youthful skin. Whether you're battling melasma or hyperpigmentation concerns, sun damage, reduced pore size, or signs of aging, Moxi is your trusted partner on the path to skin perfection.
Discover the Magic of Moxi
Gentle Elegance: Moxi is renowned for its gentle yet powerful approach to skin resurfacing. Its non-ablative 1927 nm wavelength targets water within cells, harnessing the body's natural healing processes for remarkable results without the discomfort associated with traditional ablative lasers.
Addressing Stubborn Melasma
Struggling with melasma?
Moxi understands your concerns. Our advanced technology targets the root causes of melasma, gently breaking down pigmentation and fostering a more even complexion.
Say goodbye to uneven skin tone and hello to newfound confidence.
A Versatile Solution for All
Moxi takes pride in being an all-encompassing solution suitable for all skin types and shades. No matter where you fall on the spectrum, Moxi embraces diversity, ensuring everyone can experience the joy of revitalized skin.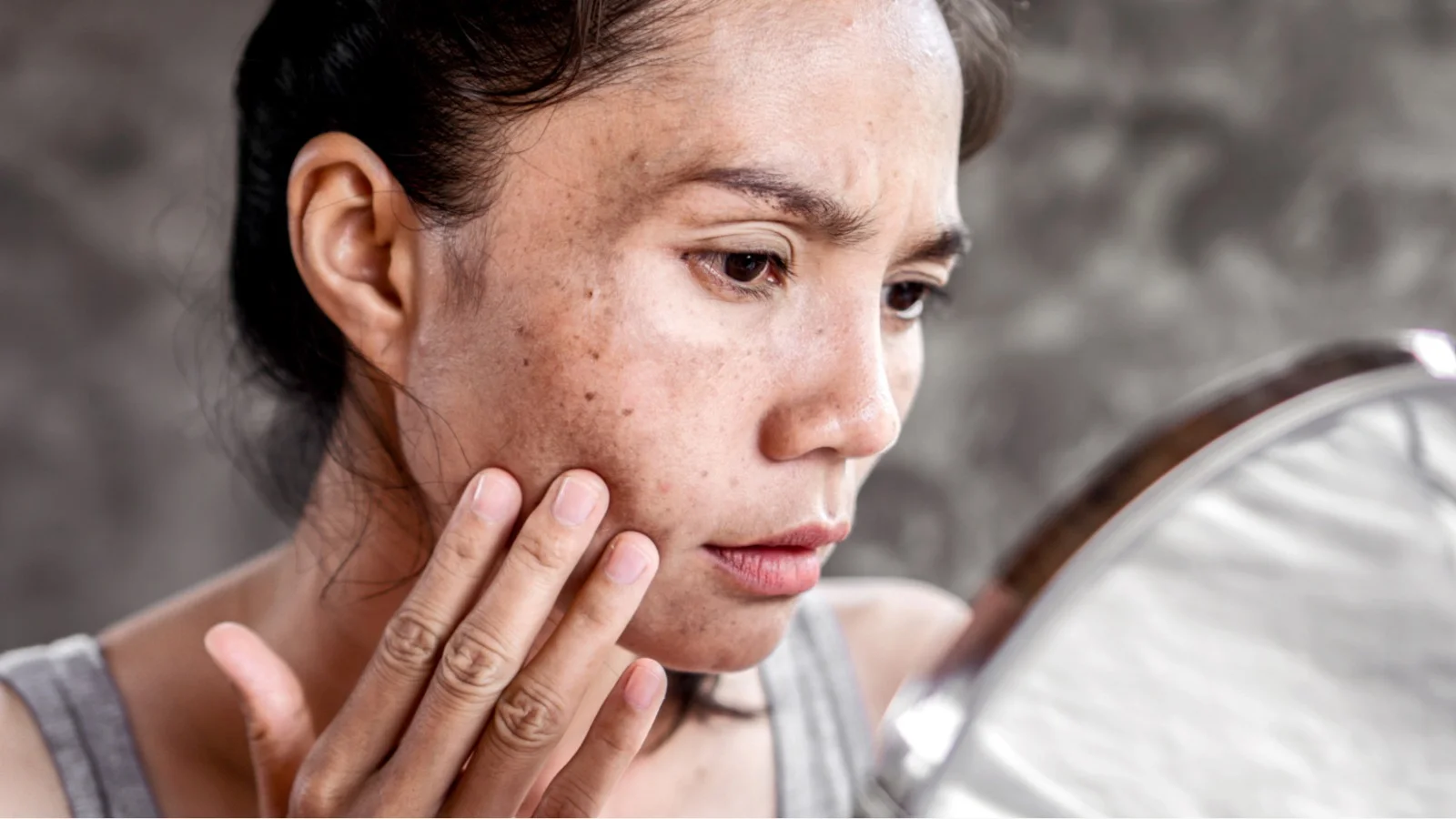 Pairs Well with BBL® HERO™️
Moxi is an ideal complement to BBL® HERO™️ because both treatments target different aspects of skin rejuvenation, offering a comprehensive skincare solution. Moxi's quick, gentle treatment pairs well with the efficiency and versatility of BBL® HERO™️. Together, they provide a safe and effective approach to treating various skin conditions with minimal to no downtime.
Polishing Your Skin to Perfection
Moxi is more than a treatment; it's a transformative experience. Experience the joy of unveiling radiant, polished, and refreshed skin with a series of 2-4 treatments. Each session gently exfoliates the skin's surface, revealing a smoother texture and enhancing its natural luminosity.
Your Beauty, Your Schedule
We understand the demands of modern life, and that's why Moxi is designed to be efficient and convenient. In just 12-15 minutes (excluding numbing time), you can experience the wonders of Moxi's laser energy.
Whether you're preparing for a special event or seeking a routine maintenance session, Moxi fits seamlessly into your schedule.
Why Choose Moxi?
Selecting the right skincare treatment is crucial, especially when addressing conditions like melasma. Here are compelling reasons to consider Moxi:
Gentleness with Efficacy:

Moxi is designed to be gentle on the skin, reducing the risk of aggressive responses which might worsen conditions like melasma. Despite its gentle nature, it remains highly effective in targeting and reducing skin concerns.

Adaptable Treatment:

Moxi treatments are adaptable. This means they can be customized to cater to varying skin types and specific conditions, ensuring you get a treatment tailored to your unique needs.

Consistent Outcomes:

With Moxi, users have reported consistent and positive results. Over time, this can lead to a significant reduction in the appearance of skin issues, delivering an even and rejuvenated complexion.

Holistic Skin Benefits:

Beyond just addressing specific conditions, Moxi promotes overall skin health. This includes stimulating collagen production, which is crucial for maintaining skin elasticity and youthful texture.

Minimal Downtime:

Unlike some other treatments that may require significant recovery periods, Moxi ensures minimal downtime. This allows you to return to your daily activities shortly after a session.

Reputable Technology:

Moxi is backed by solid technological foundations, providing confidence in its safety and effectiveness.
In the journey to achieving radiant skin, Moxi stands out as a reliable option. However, always remember to consult with a dermatologist or skincare professional to determine the best treatment options for your specific needs.
Unveil Your Skin's Potential Today
Embark on a journey towards the skin you've always dreamed of. With Moxi, it's not just about correcting pigmentation or sunspots; it's about celebrating your skin's unique beauty. Experience the gentle power of Moxi and let your skin shine with renewed vitality.
Q: Can Moxi help with melasma?
A: Absolutely! Moxi's advanced technology targets melasma's underlying causes, making it an effective solution for achieving a more even complexion.
Q: Is Moxi safe for all skin types?
A: Yes, Moxi is designed to be safe and effective for all skin types, from fair to deep tones. Our treatment is carefully customized to suit your unique needs.
Q: How does Moxi compare to traditional lasers?
A: Unlike traditional ablative lasers, Moxi's non-ablative approach delivers remarkable results with minimal discomfort and downtime, making it a preferred choice for those seeking gentle yet effective skin resurfacing.
Q: Can Moxi be a part of my regular skincare regimen?
A: Certainly. Moxi's light resurfacing capabilities make it an excellent addition to your skincare routine. Whether you're beginning your skincare journey or seeking maintenance, Moxi can be tailored to your needs.
Q: Am I a candidate for Moxi?
A: Absolutely! Moxi is safe for all skin types, tones, and color.
Applied Aesthetic is centrally located in the heart of Garden City, Long Island. For those who live in NYC, Queens, Long Island & traveling to the Hamptons, we are proud to offer Morpheus8 and all of the other cosmetic dermatology treatments you may need! Contact us today to schedule your consultation and get started with treatment.