Warts in Garden City, Long Island
Applied Aesthetic offers advanced cosmetic dermatology services to men and women located in New York. Led by board-certified Nurse Practitioner, Natalie Sharp, Applied Aesthetic is proud to offer cutting-edge minimally invasive and non-surgical dermatology treatments to residents of Long Island, Queens and New York City.
WHAT ARE WARTS?
Warts are small, noncancerous growths appear when your skin is infected with one of the many viruses of the human papillomavirus (HPV) family. The virus triggers extra cell growth, which makes the outer layer of skin thick and hard in that spot. While they can grow anywhere you have skin, you're more likely to get one on your hands or feet. The type of wart depends on where it is and what it looks like.
WHAT CAUSES WARTS?
Infection occurs in the superficial layers of the epidermis, causing proliferation of the skin cells and hypekeratosis. The most common subtypes of HPV are types 2, 3, 4, 27 ,29, 57. It is transmitted from person to person by direct skin contact.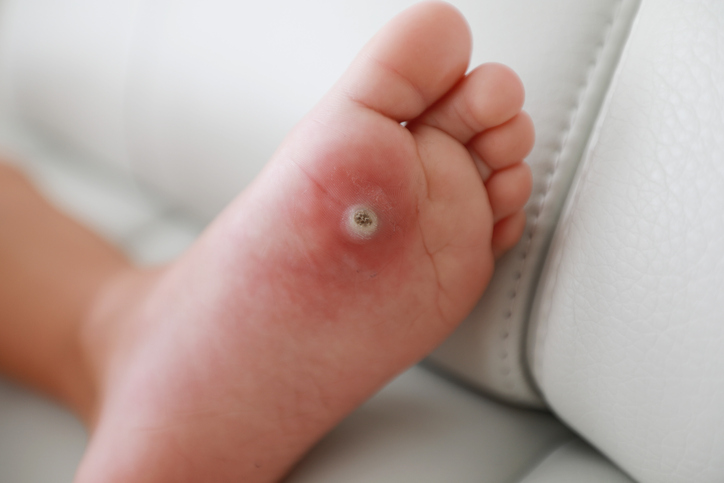 WHO GETS WARTS?
Because each person's immune system responds differently to the virus, not everyone who comes in contact with HPV will get a wart. And if you cut or damage your skin in some way, it's easier for the virus to take hold. That's why people with chronic skin conditions, such as eczema, or who bite their nails or pick at hangnails are prone to getting warts.
HOW DO WE TREAT

WARTS?
Most warts are harmless, and you don't need to do anything — unless, of course, they're painful or embarrassing. Waiting for warts to go away could backfire, though: A wart might get bigger, new warts may appear, or you could give them to someone else. The best treatment depends on your age and health and the type of wart. But there's no cure for HPV, so some of the virus might stay in your skin after the wart is gone and reappear later. Most common treatment for it is with freezing with liquid nitrogen every 3-4 weeks over a 3 months period with applying salicylic acid liquid in between.
Applied Aesthetic provides men and women of New York with advanced cosmetic dermatology services. Located in the heart of Garden City, we serve Long Island, Queens and New York City. Contact us to schedule your consultation today.