Kybella in Garden City, NY
Kybella in Garden City, Long Island
Applied Aesthetic offers advanced cosmetic dermatology services to men and women located in New York. Led by board-certified Nurse Practitioner, Natalie Sharp, Applied Aesthetic is proud to offer cutting-edge minimally invasive and non-surgical dermatology treatments to residents of Long Island, Queens and New York City.
WHAT IS KYBELLA?
If you are looking for a way to dramatically improve the area under your chin, and to get rid of your double chin, then Kybella is the treatment for you. As you age, you might notice that the area below your chin is beginning to sag and appear loose. This collection of fat can be targeted and improved with a series of injectable Kybella offered here at Applied Aesthetic. KYBELLA® is the only FDA-approved injectable treatment that destroys fat cells in the treatment area under the chin to improve your profile. The active ingredient in KYBELLA® is synthetic deoxycholic acid. Deoxycholic acid is a naturally occurring molecule in the body that aids in the breakdown and absorption of dietary fat. When injected into the fat beneath the chin, KYBELLA® destroys fat cells, resulting in a noticeable reduction in fullness under the chin. Once destroyed, these cells can no longer store or accumulate fat, so further treatment is not expected once you reach your desired aesthetic goal.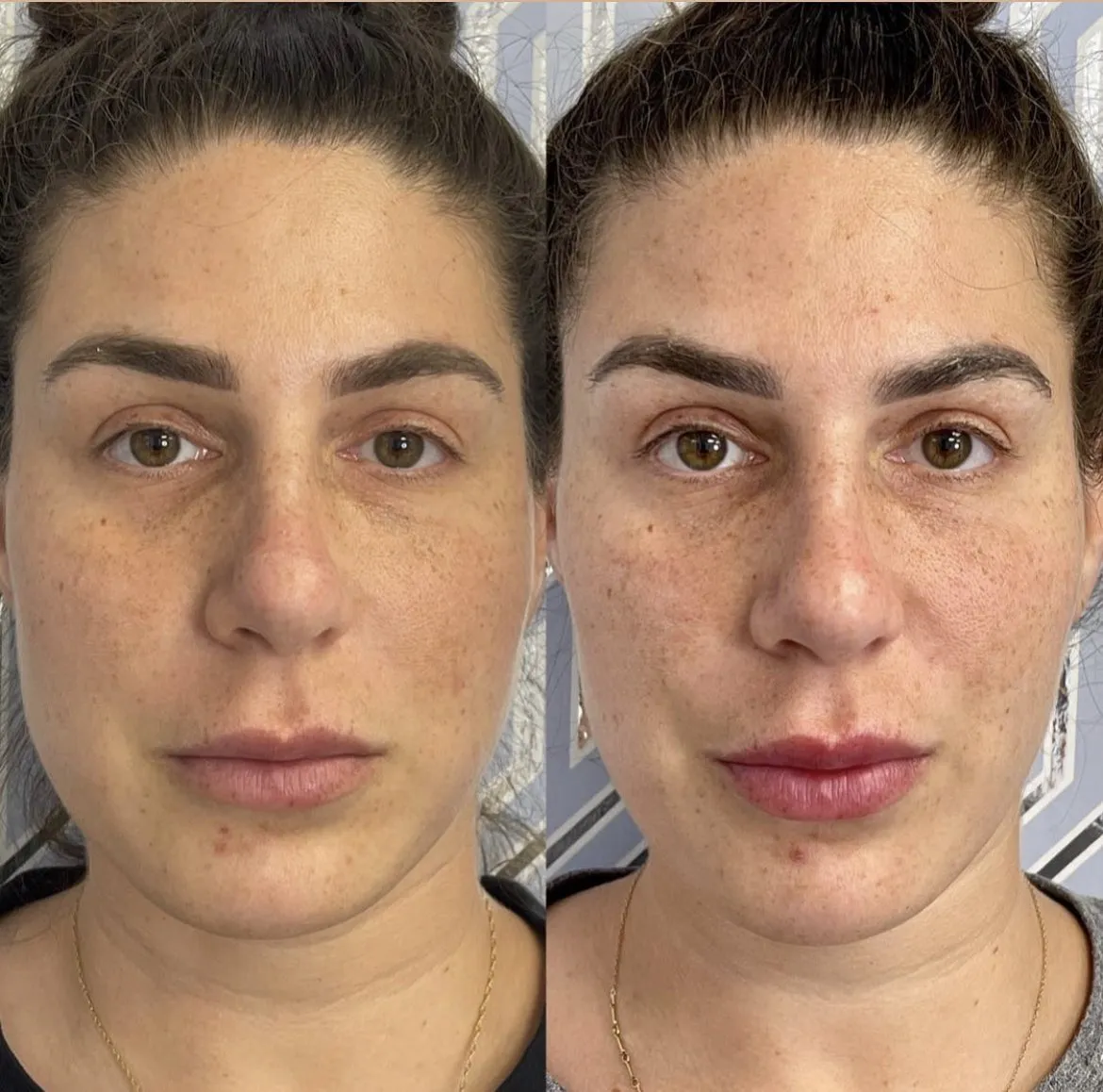 WHAT DOES KYBELLA TREAT?
Kybella is an injectable that is used in adults to improve the appearance and profile of moderate to severe fat below the chin (submental fat). It is made from deoxycholic acid which is naturally secreted by the liver and is used to break down fat in the body. 1-2 treatments 6 weeks apart are usually recommended.
Treatment can only be administered by a KYBELLA®-trained healthcare specialist. At each treatment, you will receive multiple small injections under your chin, and the injection process takes about 15 to 20 minutes. The exact number of injections will depend on the amount of fat you have under your chin and your desired profile. After KYBELLA® treatment, you will likely have some swelling, bruising, or numbness under your chin.
Applied Aesthetic is centrally located in the heart of Garden City, Long Island. Applied Aesthetic  is close to the LIRR (Long Island Rail Road), in a prime location bustling with cafes, restaurants and shopping centers.
For those who live in NYC, Queens, Long Island & traveling to the Hamptons, we have all of your cosmetic dermatology treatments to do on your way!