Acne Treatment in Garden City, NY
Sciton Halo ™ Fractional Laser Skin Resurfacing in Garden City, Long Island
While many laser skin resurfacing treatments may leave the skin damaged and require weeks of recovery, this is not the case with Sciton Halo ™. Sciton Halo ™ uses a fractional laser to facilitate a gentler laser resurfacing treatment without sacrificing results. Applied Aesthetic is proud to offer this advanced treatment to men and women living in Long Island, Queens and the surrounding areas of New York City.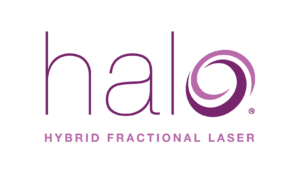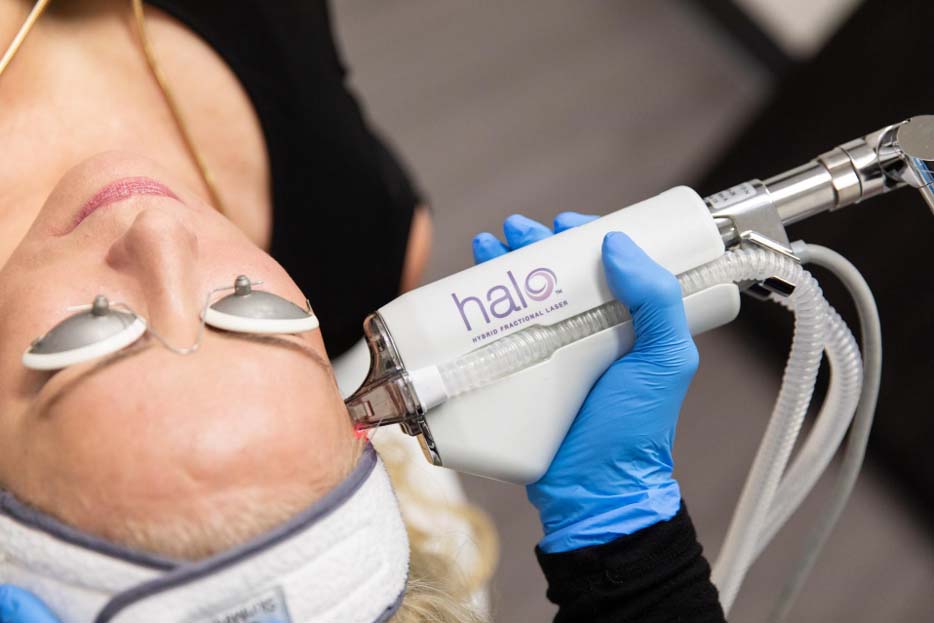 What is Sciton Halo ™ Fractional Laser Skin Resurfacing?
Laser skin resurfacing with the HALO fractional laser device is an advanced treatment used to diminish visible signs of aging. One type of laser resurfacing treatment uses an ablative laser, which exfoliates skin from the surface to eliminate aged or damaged skin cells. The other type of laser resurfacing is known as non-ablative, which does not exfoliate the skin, and instead delivers laser energy beneath the skin's surface to trigger collagen production and induce anti-aging benefits from the inside-out. However, both of these treatments have their shortcomings.
 The HALO laser combines both ablative and non-ablative technologies with its fractional laser system. By doing so, it can target cosmetic skin concerns on multiple levels, and requires gentler treatment in all areas. This means the HALO laser can provide greater results with less discomfort and downtime.
What are the Benefits of Laser Skin Resurfacing with Sciton Halo™ ?
The HALO laser can be used to address signs of aging and many other cosmetic skin concerns, and is often used to treat:
Wrinkles and lines

Acne scars

Sun damage and age spots

Enlarged pores

Pigmented lesions

And more!
Additionally, the HALO laser can safely be used on the face, arms, legs, hands, abdomen, back and more.
What is the Sciton Halo ™ Laser Treatment Like?
The Sciton Halo ™ laser treatment is performed in-office during a 30-minute session. Before treatment, we'll apply a topical anesthetic to the skin. As treatment begins, we'll use the HALO fractional laser handpiece to deliver laser energy to the desired treatment areas. This will help to minimize any discomfort from the laser device, although you may still feel some heat or prickling sensations during the treatment process. Throughout treatment, the Sciton Halo ™ system monitors and measures the skin, ensuring a safe and optimal skin resurfacing experience. After the treatment area has been fully covered, the treatment is complete.
What is the Recovery Like After Sciton Halo ™ Fractional Laser Skin Resurfacing?
Immediately following treatment, there is approximately 60 minutes where patients may continue to feel warm in the treatment area. For the next 24 hours, you'll need to protect the skin from sun exposure, heat and other irritants as advised. You can expect redness and swelling in the skin similar to a sunburn. Over the following days, the skin will begin to shed, revealing healthier skin underneath. While you are able to resume normal activities during this time, many patients choose to take a few days away from social activities to allow the skin to heal completely.
What Results Can I Expect from Sciton Halo ™ Laser Skin Resurfacing?
You'll notice results from the Sciton Halo ™ laser as soon as your skin begins to shed, within the first few days of treatment. However, these results continue to improve for several weeks as more collagen is produced in the treatment area. Most patients see the largest changes within 2-3 weeks, with continued improvements happening for months after your treatment. Many patients achieve their desired results in a single treatment, although we may occasionally recommend an additional treatment session depending on your treatment goals.
What Can Sciton Halo ™ Fractional Laser Skin Resurfacing Do for Me?
The Sciton Halo ™ laser is a versatile system that can address a range of cosmetic concerns, signs of aging and more. If you want to achieve a younger appearance, enhance skin tone and texture or address skin damage, the Sciton Halo ™ laser can be a safe and effective solution.
To learn more about the Sciton Halo ™ laser and the fractional laser skin resurfacing treatment, contact us today. We'll help you schedule your consultation at Applied Aesthetic, where you can consult Natalie Sharp, FNP-BC and determine if the Sciton Halo ™ laser is right for you. We're proud to offer this and other advanced cosmetic solutions to the men and women living in Long Island, Queens, the Hamptons and the surrounding areas of New York City.