Are you tired of looking at sagging skin, lines, and wrinkles in the mirror? Do you want to avoid surgery but still achieve a more youthful appearance? If so, PDO threads may be the solution you've been searching for.
PDO threads are a non-surgical treatment option that can help tighten the skin, reduce lines and wrinkles, lift sagging skin, and stimulate collagen production. But are you a good candidate for this treatment?
PDO threads are particularly effective in the following areas:
Forehead

Eyebrows

Cheeks

Neck

Jawline

Nasolabial folds

Marionette lines
Who is a Good Candidate for PDO Threads?
PDO threads are a popular and effective treatment for skin tightening, lifting sagging skin, and reducing lines and wrinkles. However, not everyone is a good candidate for this procedure.
To help you determine if PDO threads are right for you, here are important factors to consider when deciding if you are a good candidate for the treatment. By taking these factors into account, you can make an informed decision about whether PDO threads can help you achieve the smoother, tighter, and more youthful-looking skin you desire.
Age:

PDO threads are most effective for people in their late 30s to early 50s, as they can help tighten the skin and lift sagging skin before it becomes too severe. However, younger or older candidates may still benefit from the treatment, depending on their individual needs.

Skin condition:

Candidates with mild to moderate skin laxity, lines, and wrinkles are the best candidates for PDO threads. This treatment is not recommended for people with severe sagging skin, as they may require a more invasive procedure such as a facelift.

Overall health:

Candidates should be in good overall health, without any medical conditions that may affect their ability to heal after the procedure. They should also have realistic expectations for the results and be willing to follow the aftercare instructions provided by their practitioner.

Lifestyle:

Candidates who want long-lasting results from PDO threads should not smoke, consume excessive alcohol, and receive a lot of sun exposure, as these factors can negatively impact treatment results. 
The best way to determine if you are a good candidate for PDO threads is to schedule a consultation with a qualified practitioner. They will evaluate your skin condition, medical history, and individual needs to determine if PDO threads are the right treatment for you.
How do PDO threads work?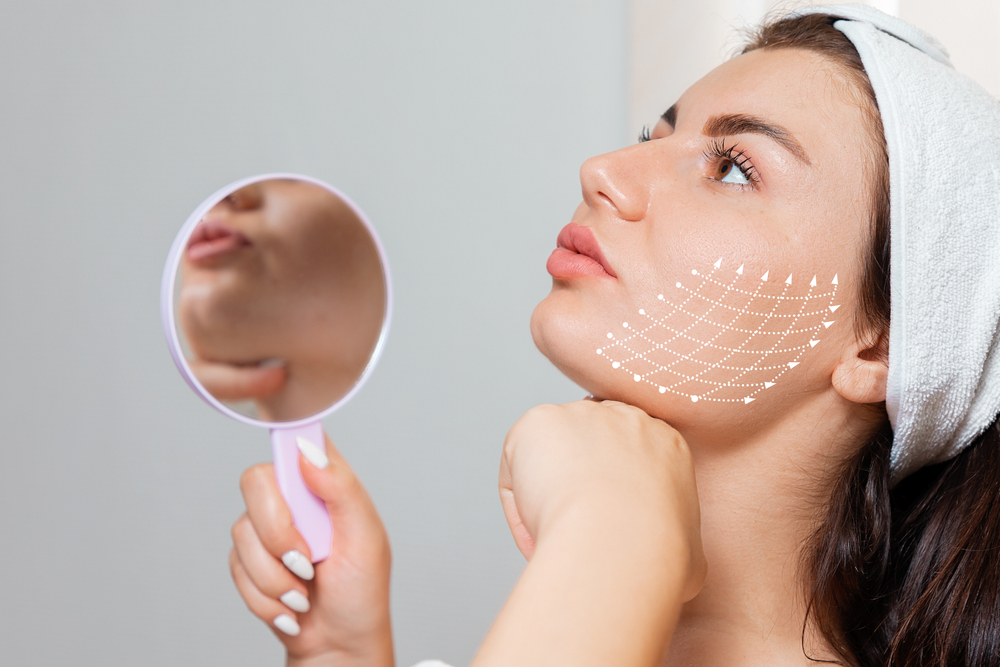 PDO threads work by stimulating collagen production in the skin. Collagen is a protein that is naturally produced by the body and helps to keep the skin firm and elastic. As we age, the production of collagen slows down, resulting in sagging skin and wrinkles.
PDO threads are inserted into the skin using a needle, and once they are in place, they stimulate the body's natural healing response. This healing response includes the production of collagen, which helps to lift and tighten the skin.
Over time, the PDO threads dissolve, but the collagen that has been produced remains, providing long-lasting results.
What can you expect from a PDO thread treatment?
PDO thread treatment is a minimally invasive procedure that can be performed in a clinic or medical spa. The treatment typically takes between 30 minutes to an hour, depending on the size and number of areas being treated.
Before the treatment, your healthcare provider will numb the area with a local anesthetic. They will then insert the PDO threads into the skin using a needle, which may cause some mild discomfort or a slight pulling sensation.
After the treatment, you may experience some swelling, bruising, or redness in the treated area. These side effects are temporary and typically resolve within a few days.
Most people can resume normal activities immediately after the treatment, but it is recommended to avoid strenuous activities for the first 48 hours after the procedure.
The results of PDO thread treatment are visible immediately, and the full effects can be seen within a few weeks. The results typically last for 6-12 months, depending on the individual and the area being treated.
Conclusion
If you're looking for a non-surgical treatment option to address sagging skin, lines and wrinkles, and promote collagen production, PDO threads may be a great option for you. As with any medical treatment, it's essential to consult with a qualified provider to determine if this treatment is right for you. By scheduling a consultation, you can get a personalized treatment plan that meets your unique needs and preferences.
At Applied Aesthetic, Garden City, NY 11530 we specialize in PDO thread lifts and have helped many patients achieve their aesthetic goals. Contact us today to schedule a consultation and learn more about PDO threads and how they can help you achieve a more youthful, refreshed appearance.